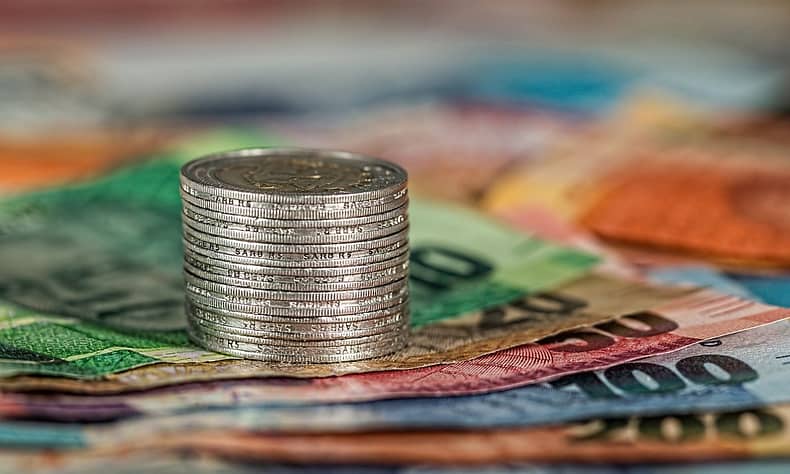 Being technically sound on financial matters is the need of the hour. While it is imperative to look for ways to multiply your wealth, always see the downside risks of the instruments that promise quick appreciation in your invested funds. Learning how to invest money and manage an investment portfolio when the market is volatile is a must for every investor. However, before navigating through the financial instruments, consider these points:
Pen down a financial roadmap
Analyze your financial condition and determine where you want to get with your current standings. You can do it yourself or with the aid of a financial expert. However, we would recommend you to do the research work and analysis by yourself as it will give you deeper insights into financial concepts.
Find the instruments that can help you reach your investment goals. While prioritizing growth, don't compromise on the safety of your capital. Therefore, always set some money aside for instruments like fixed deposits, PPF, EPF, etc. that offer stability for your investments.
Use modern tools
Using modern tools to predict the generated returns by various instruments is a must. If you trade in the stock market, the month-wise, week-wise, and day-wise candlestick charts will show whether the value of shares has appreciated or depreciated in a given period.
Also, the NPS calculator shows how much pension you might earn after retirement. However, the FD calculator shows precise returns as fixed deposit plans offer a fixed rate of return as compared to NPS or market-linked instruments.
Invest online
Investing online has become a norm these days. As the internet gives you access to valuable information regarding different instruments, you would naturally feel the urge to invest instantly. The online procedures offered by banks, NBFCs, and other financial entities enable you to prevent the wastage of time.
For instance, NBFCs like Bajaj Finance are offering a completely online process for their FD investments. For investing in their FD plans, you don't need to visit their branch office as everything from filling online FD form and submitting documents can be completed through online means. You also earn a bonus FD interest rate of 0.10% for investing online in Bajaj Finance FD.
Why invest in fixed deposits?
While exploring the available investment plans in the market, you should give priority to high returns. Corporate FDs like Bajaj Finance FD gives a high growth to your investment as compared to the regular bank FDs. With a high interest rate of up to 6.75%, you can earn enough returns for sailing through the volatile market conditions.
With FDs, you can maximize your returns through cumulative FDs or earn a regular interest payout to serve your regular needs. Bajaj Finance FD gives you the option of selecting between yearly, six-monthly, quarterly, and monthly interest payouts. Also, the wealth can be compounded quickly through its cumulative FD plans.
For example, if you invest Rs. 5,00,000 in a bank FD for 5 years, your returns will be quite low as opposed to the returns provided by a 5-year Bajaj Finance FD. To check the actual returns see the below table:
| | | | | | | |
| --- | --- | --- | --- | --- | --- | --- |
| FD plans | Invested Amount | Tenor | Interest Rates | Returns | Interest Gains | Growth in capital |
| Bank FD | Rs. 5,00,000 | 5 years | 5.30% | Rs. 6,50,582 | Rs. 1,50,582 | 30.11% |
| Bajaj Finance FD | Rs. 5,00,000 | 5 years | 6.75% | Rs. 6,93,122 | Rs. 1,93,122 | 38.62% |
The return on investment clearly shows the vast difference between bank FD and Bajaj Finance FD returns. Along with high returns, you also get stability for your invested savings. This can be analyzed by going through the high credit ratings offered by CRISIL and ICRA, the leading credit rating agencies of our nation.
Investing prudently is the need of the hour. However, you must also analyze your risk-taking capacity and investment needs before plunging on investment plans. Investing in Fixed deposits seems to be the safe option but bank FD rates are not as high as before. Therefore, you may prefer to invest in corporate FDs like the one offered by Bajaj Finance. Bajaj Finance FD offers the highest FD rates in India. Apart from high returns and a flexible tenor ranging from 12 to 60 months, it also assures safety for your investments.