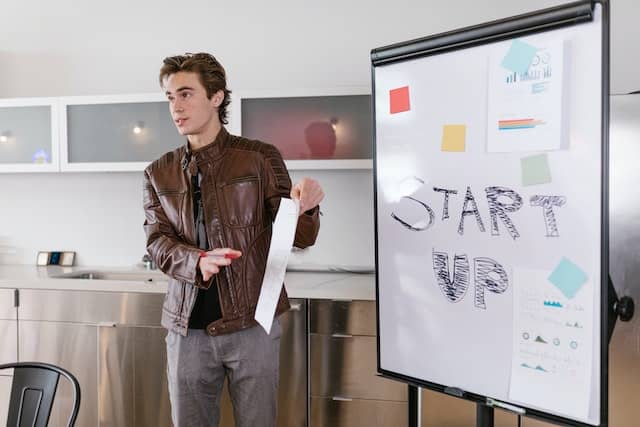 In today's digital age, having a solid presence on social media is paramount for the success of any business, especially for small businesses aiming to thrive in a competitive market. Social media platforms have become the go-to channels for connecting with potential customers, building brand awareness, and driving sales. However, navigating the intricacies of social media marketing can be challenging and time-consuming. It is where a results-driven social media marketing agency for small businesses can make all the difference.
Understanding Social Media Marketing for Small Businesses –
Definition of Social Media Marketing
Social media marketing is a powerful digital marketing strategy that utilizes social media platforms like Facebook, Instagram, Twitter, LinkedIn, and others to reach and engage with a target audience. It involves creating and sharing content that resonates with the audience, fostering meaningful interactions, and ultimately driving desired actions, such as website visits, lead generation, or product sales.
Importance for Small Businesses
Social media marketing presents a unique opportunity for small businesses to level the playing field with larger competitors. It allows them to connect directly with potential customers, showcase their products or services, and build a loyal customer base. Additionally, social media provides valuable data and insights that can inform business decisions and refine marketing strategies.
Benefits of Hiring a Results-Driven Social Media Marketing Agency for Small businesses –
Partnering with a results-driven social media marketing agency can be a game-changer for small businesses. Here are some of the key benefits they can expect:
Expertise and Experience
A specialized agency brings a team of well-versed social media experts in the latest trends, algorithms, and best practices. Their experience across various industries enables them to create tailored strategies that align with a small business's goals and target audience.
Targeted Strategies for Small Businesses
Unlike generic marketing approaches, a social media marketing agency understands small businesses' unique challenges. They can design targeted campaigns that maximize the impact of every marketing dollar spent, ensuring optimal return on investment.
Improved Online Presence and Brand Awareness
A solid social media presence can significantly boost a small business's visibility and brand recognition. An agency can develop compelling content, including engaging visuals and captivating copy, to enhance the brand's online reputation and attract potential customers.
Enhanced Customer Engagement
Interacting with customers on social media is key to fostering brand loyalty and advocacy. A social media marketing agency can initiate and maintain meaningful conversations with followers, respond promptly to queries and comments and create a positive brand experience.

Develop Magic: A Leading Social Media Marketing Agency for Small Businesses –
Develop Magic is a leading social media marketing agency empowering small businesses to achieve their digital marketing goals. With a team of creative minds and data-driven strategists, the agency has helped numerous businesses gain a competitive edge in the online landscape.
Services Offered –
Develop Magic offers a comprehensive range of social media marketing services tailored to the unique needs of small businesses. Their services include:

Social Media Strategy Development: Customized social media strategies that align with business objectives.

Content Creation and Curation: Engaging and shareable content that resonates with the
target audience.
Social Media Advertising: Targeted advertising campaigns to reach and drive conversions.
Community Management: Active engagement with followers, promptly responding to comments and messages.
Performance Analysis: Detailed analytics and reporting to measure campaign effectiveness.
Success Stories and Case Studies
Develop Magic's success stories speak for themselves. They have collaborated with various small businesses, transforming their social media presence and driving tangible results. One such case study is that of a local boutique that witnessed a 40% increase in online sales within three months of partnering with Develop Magic.
Key Factors to Consider When Choosing a Social Media Marketing Agency –
When selecting a social media marketing agency for a small business, several crucial factors should be taken into account:
Industry Experience
Look for an agency with a track record of success in your industry. Industry-specific knowledge can lead to more targeted and effective marketing strategies.
Client Reviews and Testimonials
Check for client reviews and testimonials to gauge the agency's reputation and the level of satisfaction among its clients.
Customized Strategies
Avoid one-size-fits-all approaches. The agency should be willing to understand your business and create customized strategies that align with your goals.
Transparent Reporting and Analytics
Ensure that the agency provides regular reports and analytics, allowing you to track the performance of your social media campaigns.
Pricing and ROI
Understand the agency's pricing structure and the expected return on investment. Strive for a balance between affordability and results.
Conclusion
In conclusion, for small businesses seeking to make a significant impact on social media, partnering with a results-driven social media marketing agency for small business is a wise investment. With their expertise, targeted strategies, and focus on measurable results, these agencies can help small businesses grow their online presence, engage their target audience, and achieve their business objectives.
FAQs
Q: How can social media marketing benefit my small business?
A: Social media marketing can significantly boost your online presence, increase brand awareness, and foster customer engagement, ultimately driving more sales and business growth.
Q: What sets Develop Magic apart from other social media marketing agencies?
A: Develop Magic's focus on small businesses, tailored strategies, and proven track record of success make them a top choice for boosting your social media presence.
Q: How can I measure the success of my social media marketing campaigns?
A: An experienced agency like Develop Magic will provide detailed analytics and reports, allowing you to track key performance indicators and measure campaign effectiveness.
Q: Is social media advertising necessary for small businesses?
A: Social media advertising can benefit small businesses as it allows targeted reach and helps drive valuable leads and conversions.
Also Read: The Benefits of Joining Study Groups for PTE Exam Preparation