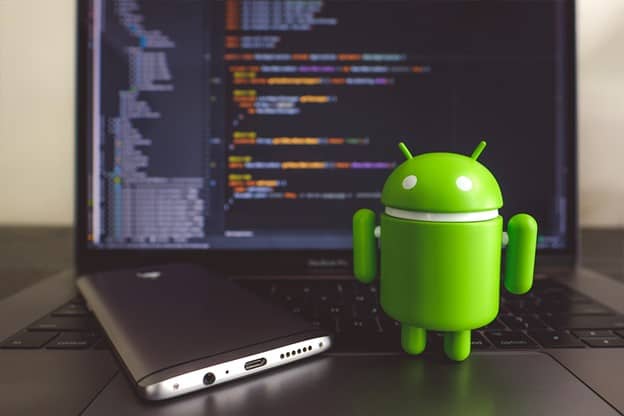 If you are a developer or an entrepreneur in the mobile app space, then it is essential that you keep an eye on some of the latest trends. Among the top trends include the introduction of 5G networks, the growing use of AI and ML to develop eCommerce apps, and the rise of foldable devices. Keeping a close eye on these developments can help you plan your future projects.
Instant Apps are Here to Stay
Android Instant Apps have been in the works for quite some time, but it's only recently that the technology has a firm footing in the market. This is due to a combination of new technologies and innovations in the mobile app development space.
One of the most important developments is the ability to build web applications that look and feel like native apps. This opens up new opportunities for developers.
The technology also enables companies to manage an on-demand delivery model, which helps them to boost conversion rates. Location tracking apps are also becoming more popular, as companies can use them to boost sales and promote localized marketing campaigns.
Another major development in the mobile app space is the proliferation of decentralized applications that are built on a blockchain technology. This technology allows companies to secure their data and use end-to-end encryption.
Introduction of 5G
The Android app development industry is booming at an incredible pace. While AI and machine learning were the most popular trends last year, 5G technology is also expected to make an impact. This will give developers more freedom to create new apps.
A recent study by GSMA predicts that by 2025, 1.4 billion devices will be using 5G networks. This is an exciting prospect for consumers, tech enthusiasts and developers. Not only will 5G increase data transfer, it will also improve the quality of videos, live streaming, and applications.
These benefits will also extend to the business sector. For example, predictive analytics will provide businesses with the information they need to make better decisions. Using AI-powered solutions, mobile apps will be able to better anticipate customer needs and communicate more effectively. In addition, AI-driven systems will help eliminate human error.
Build Apps for Foldable Device
When building Android apps for foldable devices, you need to know the right way to do things. You'll also need to test your app against different screen sizes and configurations, and fix any bugs before the app makes it to the app store. In addition, you'll need to make sure your app delivers a stellar experience to the end user.
In order to find out the best way to build your app, you need to perform some market research. This will help you determine which features are most important to your users and which ones your competition is using.
It's important to choose the right mobile app development frameworks. These will make sure your app runs on a range of screen types and will ensure a seamless experience for your users.
Blockchain Technology
There are many advantages to building an application using blockchain technology. These include enhanced security and privacy, easier data tracking, and better user experience.
Many industries are turning to the technology to solve their problems. It can be used to build secure digital identities, automate data collection, and streamline supply chain processes.
Blockchain applications are also known as DApps. They are similar to traditional mobile apps, but they use the blockchain network to store and transmit data. This technology allows users to interact with each other and make transactions securely, without relying on third-party servers.
To build a DApp, developers must understand how the technology works. In addition, they must be familiar with smart contracts. Smart contracts can automatically automate a series of common tasks, such as real estate transactions.
AI and ML for eCommerce Apps
Artificial Intelligence (AI) and Machine Learning (ML) are two tools that have been designed to increase customer engagement and improve the customer experience. These technologies are being used by many top eCommerce brands to enhance their products and services.
The first step in the process is to collect relevant data. This information is then analyzed to make recommendations. In the case of eCommerce, these suggestions can be based on user behavior or past purchases.
Machine Learning is a type of AI that can analyze targeted user behavior patterns to generate recommendations. These algorithms can be incorporated into mobile apps to provide customers with an improved shopping experience.
Using AI in the form of a chatbot is one of the most effective ways to convert the technology into a successful sales tool. Chatbots can be programmed to provide instant responses to customers. Similarly, they can answer questions and present personalized offers. They can also provide a seamless shopping experience.