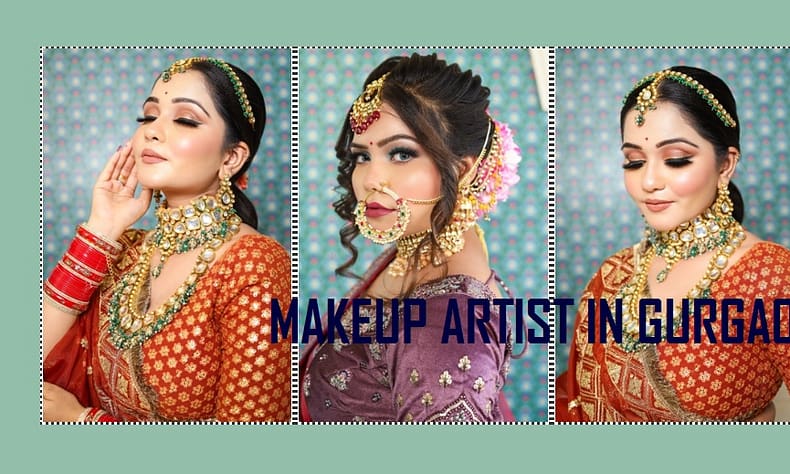 Gurgaon: Hair color can enhance the personality and character of a person. Some people change their hair color for a change, while others do so for a different look. It can also mean relief for those who are going through a major infection or extreme stress. People always go through many phases of life, and as said before, hair color can also make someone feel better.
Anita Yadav is a celebrity makeup artist and hair specialist who has been doing makeup for many years and in recent years she has emerged as one of the best makeup artist. She applies makeup on her face as if she is beautifying that face in her own unique way that brings out the highlights and hidden beauty of that face, that too in a real and natural look. Anita is very popular and has been in the list of best makeup artists in Gurgaon for many years continuously. Her clients include thousands of clients around the world for various styles such as bridal makeup, party makeup, makeup for various theaters and stage performances and various film and TV actors. She is a versatile makeup artist who always believes in experimenting and trying out new techniques of applying makeup, this experience makes her one of the top makeup artists in Gurgaon. Who has worked on a variety of projects, including such luminaries as Women's Era Magazine. She has become quite creative with a total experience of 10+ years.

Anita Yadav talks in detail about hair dye at the launch of a beauty product.


Q. Which is the safest way to do DIY hair coloring at home? And how can one achieve a salon-quality look at home?

A. Coloring hair is an art and it really takes time to master it. I would personally recommend you to go to the salon for hair color and let the experts do their job.

Q. Is bleaching hair the only way to get the ideal color?

A. Not at all! You do not need to bleach your hair to get the desired hair color. Several professional brands are working on color formulations that don't damage your hair while protecting the roots. Those hair colors take your worries away, there are formulations available for all hair types. And these brands also assure you of 100% reliability. All of these colors blend perfectly, so it's easy to work with dual application techniques for a true color match without damaging the hair. Most colors are integrated with Fiber Bond technology to reduce wear and tear.

As a makeup artist, I am not in a position to compromise with clients who believe in me. I believe in using only the best to give the best. That's why I recommend using a good brand of hair color.
Q. How would you describe a good hair color product?

A. The brand that understands the Indian consumer's desire for high performance and caring color formulations and enables creative expressions. From classic expertise to fashion trends and inspiration, the brand provides the most advanced, high-performance and reliable solutions for all color services while simultaneously leading the way in its standard-setting innovation. But it is also necessary to provide a wide assortment of products with innovative shades consisting of natural and fashionable colors developed to suit the Indian skin. The choice of any beauty product also includes the ability to give consumers the most trendy look.
Q. How much do good hair color products cost, and why do I need a makeup artist to use them?
A. Good hair color products with a superior formulation are available in almost every range. I feel that as a hairstylist, I can explain the difference in information between products and apply them more efficiently than a professional.